Dynamic Painting Now
---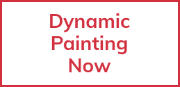 619 Princetown Road
Princetown 3269
Opening Hours
Mo-Su: 7:00am-7:00pm
Starting a new project or looking to renovate an older residential paint job?
Dynamic Painting Now ensures quality craftsmanship for the perfect finish! Our team understands the different treatments required for your indoor and outdoor painting needs and have years of experience helping our customers achieving their desired look. Reversing the effects of harsh weather conditions, we aim to not only give your home a lift but also use more durable paint keeping your home fresher and cleaner for longer.
When you work with us, we offer:
Expert Painters
Plaster patchwork
Weatherboard House Specialists
Professionalism
Reliability
First class service
Free Quotes
Our highly skilled painters know that not all walls are ready to paint, therefore we are able to plaster before we start, and can also provide touch ups on previous painting jobs. Our residential focus gives our staff the opportunity to provide a more personalized experience with each of our customers, and ensures a better experience for all. Every job site is left clean while taking the greatest respect to providing a comfortable experience from start to finish.
To discuss what we can do for you, give us a call today!