TLC Tyres
---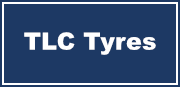 107 Manifold Street
Camperdown 3260
Get On The Road Safely With TLC Tyres
We do a lot of kilometres out here in the Western District. Don't risk the safety of your vehicle by ignoring the health of your tyres. At TLC Tyres, we stock only the highest quality brands, and know the condition of our local roads - not like the big city online sellers. You put your trust in your vehicle every time you use it - so be sure it is in peak condition!
"Good service." - Pankaj
Know Your Tyres
Whether you are looking for increased performance, smoother suspension, better braking, less vibration, or just want to keep in control of your vehicle safely, the staff at TLC Tyres will make a thorough assessment to recommend what is required for optimal working condition. Our range of tyres suit the budget-conscious as well as the high-end purchaser.
Local Knowledge
Our community deserves sincere service from retailers with integrity. Our staff are equipped to help you make wise decisions about the right tyres for your situation, and will take the time to chat with you to make sure you are happy with the outcome. Our customers love our attention to detail and an emphasis on customer satisfaction, travelling from right across the Western District to get the best in tyre sales and servicing.
Camperdown
Cobden
Colac
Mortlake
Terang
Timboon
Simpson
"Great service and pleasant to do business with." - Craig
We'll Keep You Safer On The Road - Get In Touch Today