Tolland Contracting
---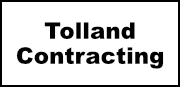 3 Robinson Street
Camperdown 3260
Are you looking for reliable contractors to help you with your next project?
Look no further than Tolland Contracting! With years of industry experience, our fully qualified team are always working hard to turn your ideas into solid buildings. We work with materials of the highest quality on the market to ensure your projects are built to last.
Our team specialise in:
Bricklaying
Concreting
Rendering
At Tolland Contracting we are always finding new ways to work more efficiently to ensure timely completion on all jobs to make life easier for you. We pride ourselves on our well deserved reputation for successfully delivering projects that exceed our clients expectations. When working with us, you can be guaranteed reasonable rates and experienced hard working tradesmen, so you know by completion you will be happy with the end result.
To enquire about any of our services, make sure to give our helpful staff a call today!